Back to blog
Shoexpress Ramadan Collection 2019
The most important season of the year is approaching and it is time to ensure your wardrobe is updated with the latest trends to this Ramadan 2019.
If you're looking for the best options that will add a much-needed charm to your perfect Suhoor and Iftar outfits; we've got you covered.
Shoexpress Ramadan 2019 collection is the perfect fit for the season.
They keep you comfortable, make you look the best and effortlessly elegant.
Our Ramadan shoes and accessories collections have never been so stylish!
Here is our roundup of fashionable and affordable products for the entire family:
Sparkle this season ladies!
Gorgeous attire + shimmer shoes = PERFECTION!
Want to make heads turn?
Add this sequined bucket bag and silver heels to a casual evening outfit!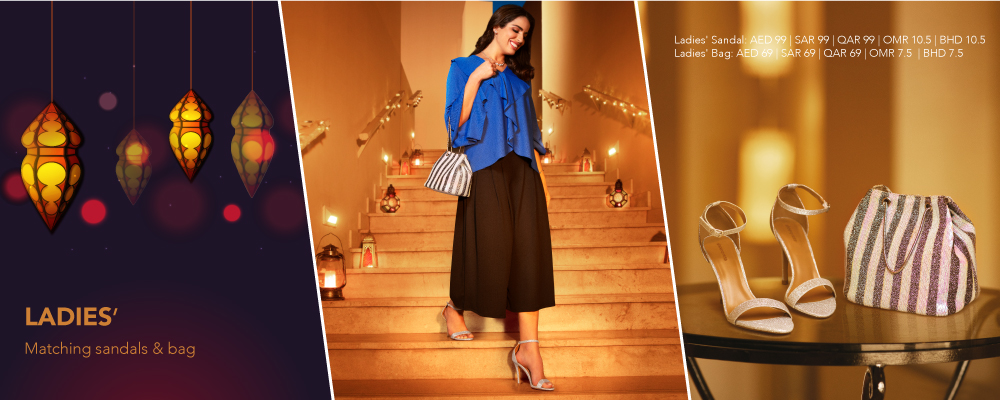 There's more. We have got your favourite shimmer Pink and Champagne heels for a gorgeous look or
you could dazzle in a chunky shimmer sports shoes for a casual evening look!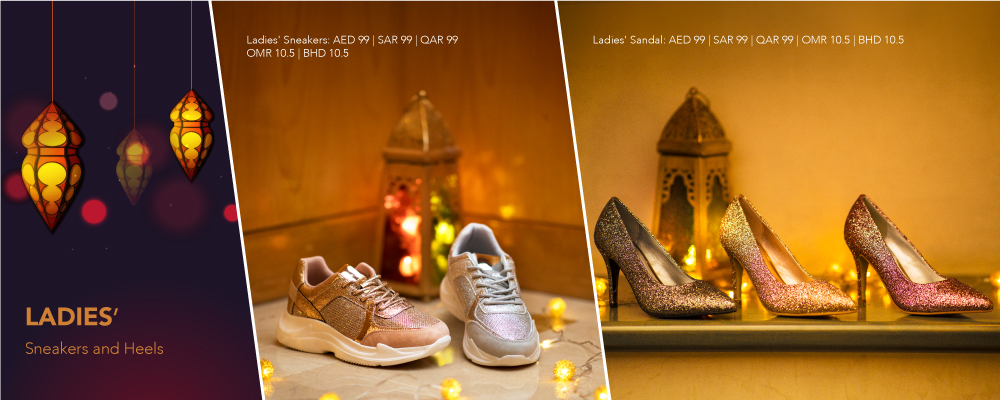 Accessorise with bags
Be trendy, refreshingly minimalistic and modern with these bags.
Rest assured they will get you through a normal casual day to an elegant evening gathering.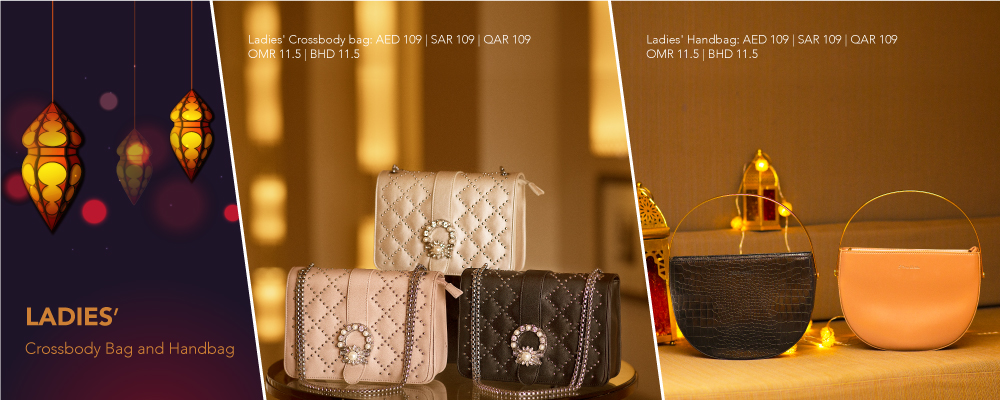 Men like to look good too!
Men do love occasions to dress up and Ramadan is no exception.
We have a range of shoes that will get you through all your functions this month in effortless style and ultimate comfort.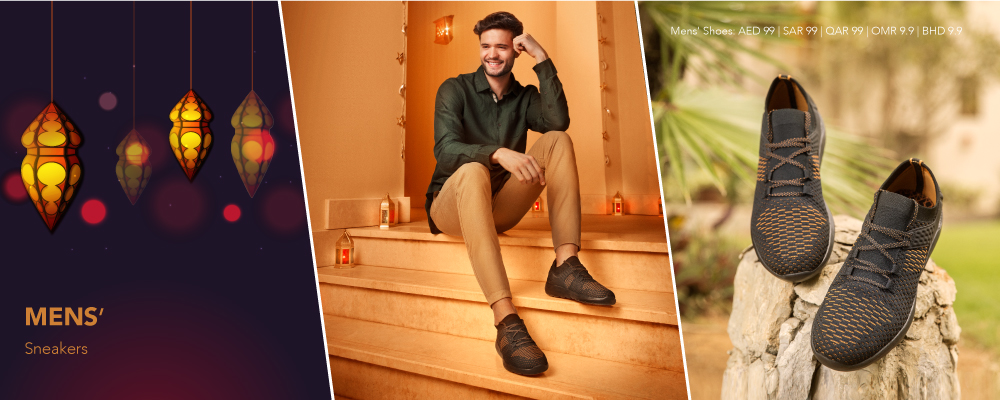 Emirati men love to wear the Na-aal, our traditional sandals, especially during the Holy days.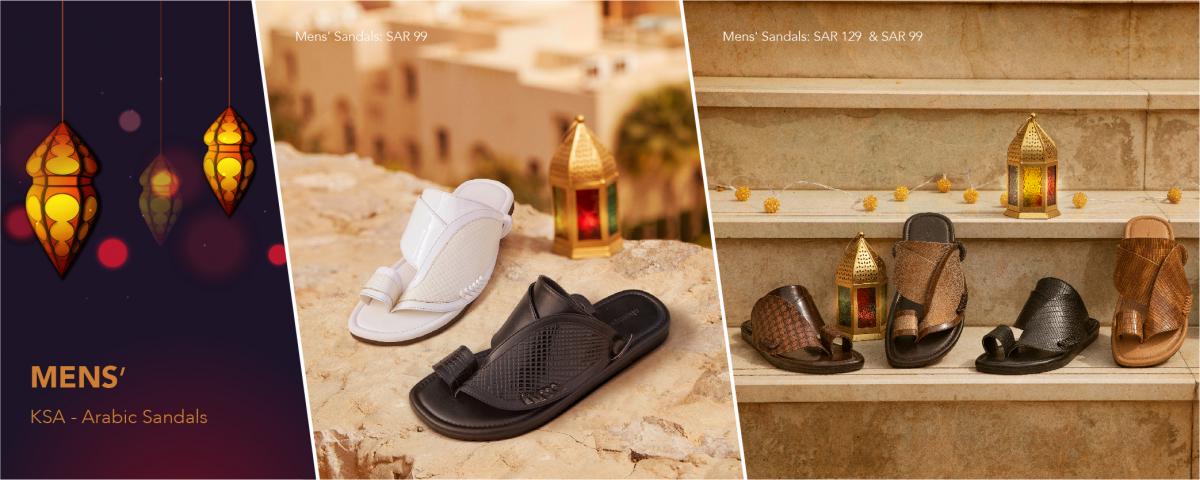 What's in store for the kids?
These amazing shoes and sandals are perfect for your little one this Eid.
Shoexpress presents Ramadan Collection 2019 for young boys and girls.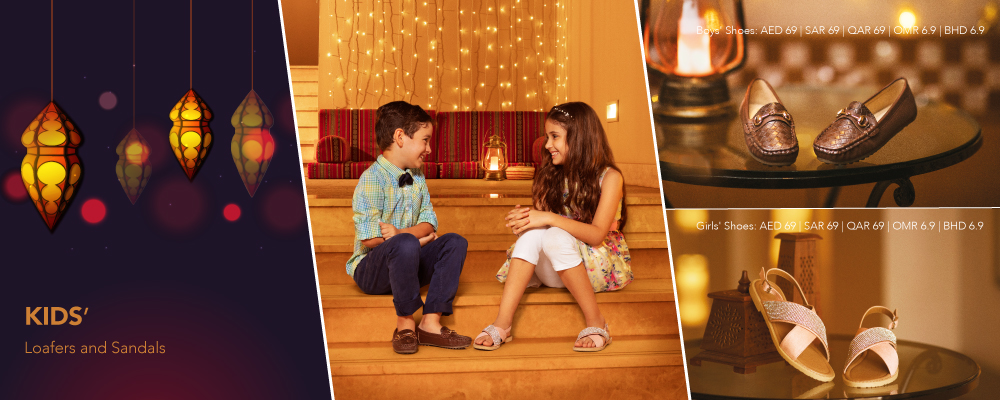 How about these cute mary james shoes and sandals for your little princess?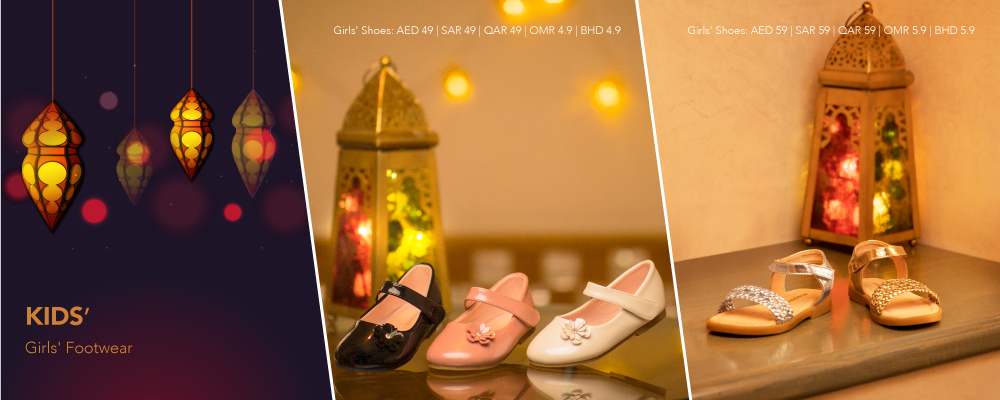 Arabic Sandals, because why not!
hese are a quintessential part of our style. It is always better we get them started at a young age.

Here's something for your always-so-active kids too!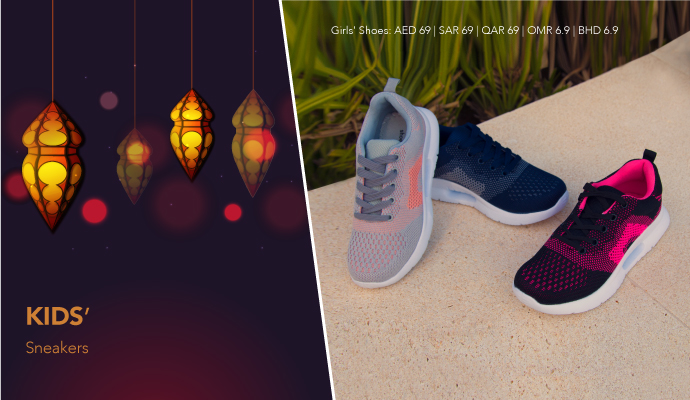 Get ready for the Holy month with these fashion-forward shoes and accessories for your day to night attire.
Flaunt them with grace and elegance.
#Ramadan2019