Back to blog
Back to fun. Back to school!
The back to school season is upon us. No matter how old children are, the first day of school should be a special time for everyone.
School time doesn't really have to be a monotonous exercise of early mornings and homework; instead, it can be a time of fun with friends and the excitement of learning new things.  
Our collection of 'Back to School' merchandise refreshes the school experience and makes it an occasion to look forward to. Be it Spiderman, Frozen, The Incredibles, Princess Sofia, Avengers – we have all your child's favourites!
School Bags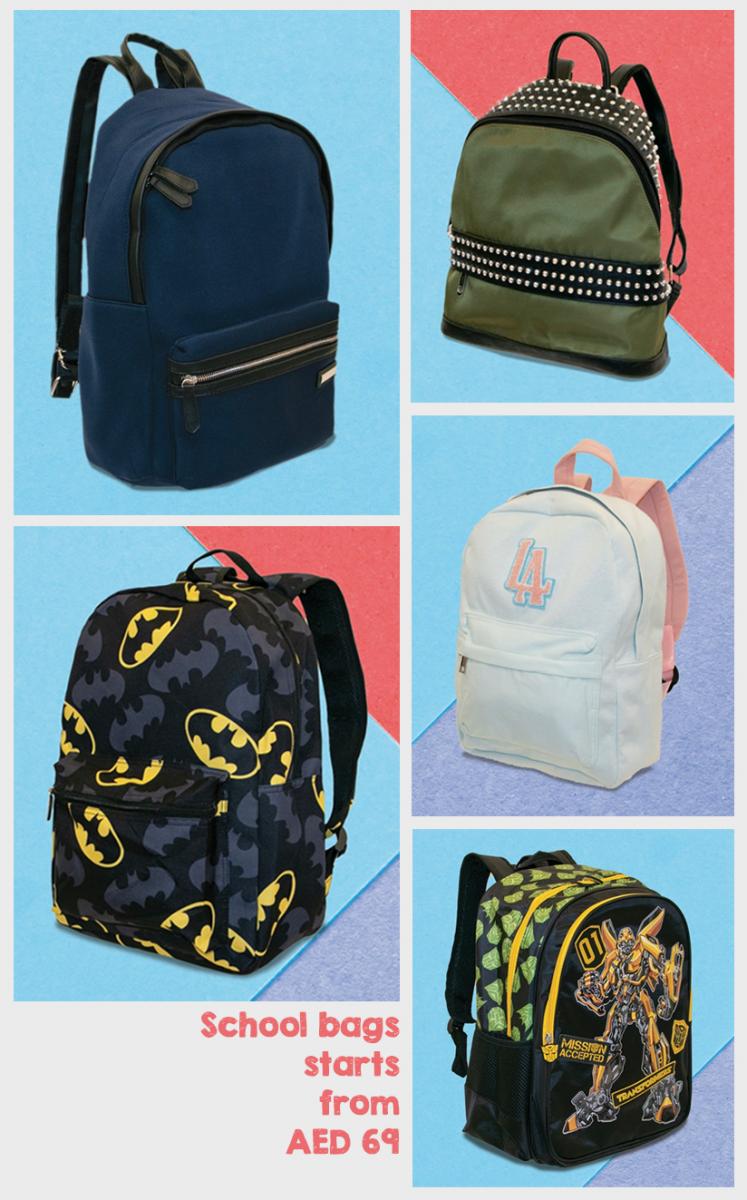 Deciding on a school bag for your child doesn't seem like a huge decision, but in reality it should be one of your most considered 'back to school' purchases. Your child needs a bag that will help carry everything they will need for an average school day but also one that won't cause them discomfort.
Girl Hair Accessories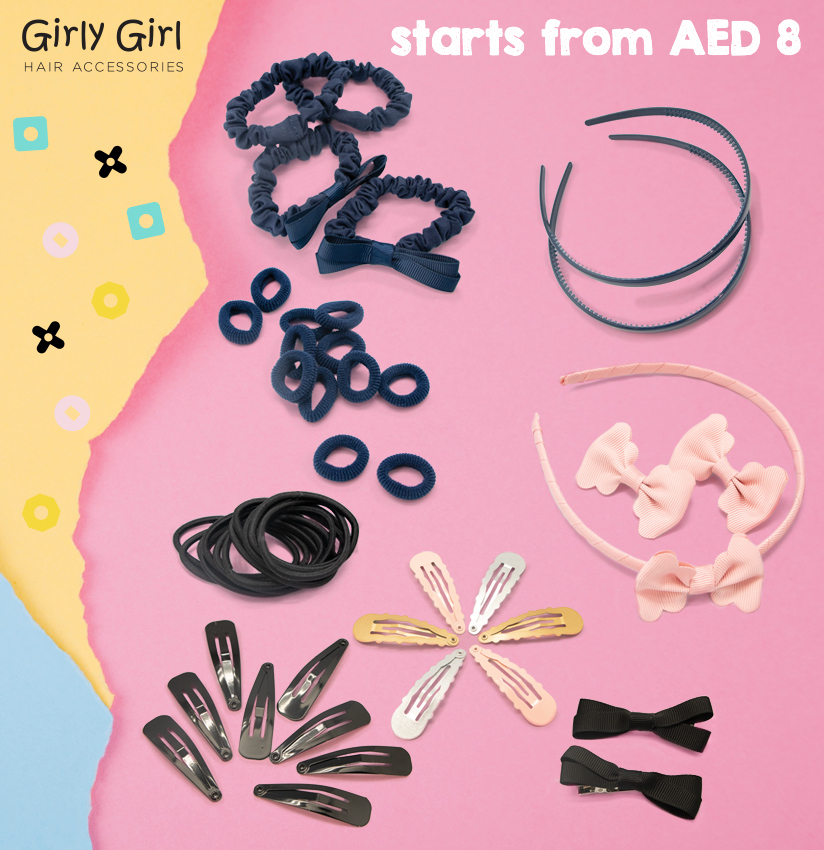 Back to school essentials like clips, scrunchies, head bands, elastic bands – If you have a little girl going to school, you won't want to miss out on these!
School Shoes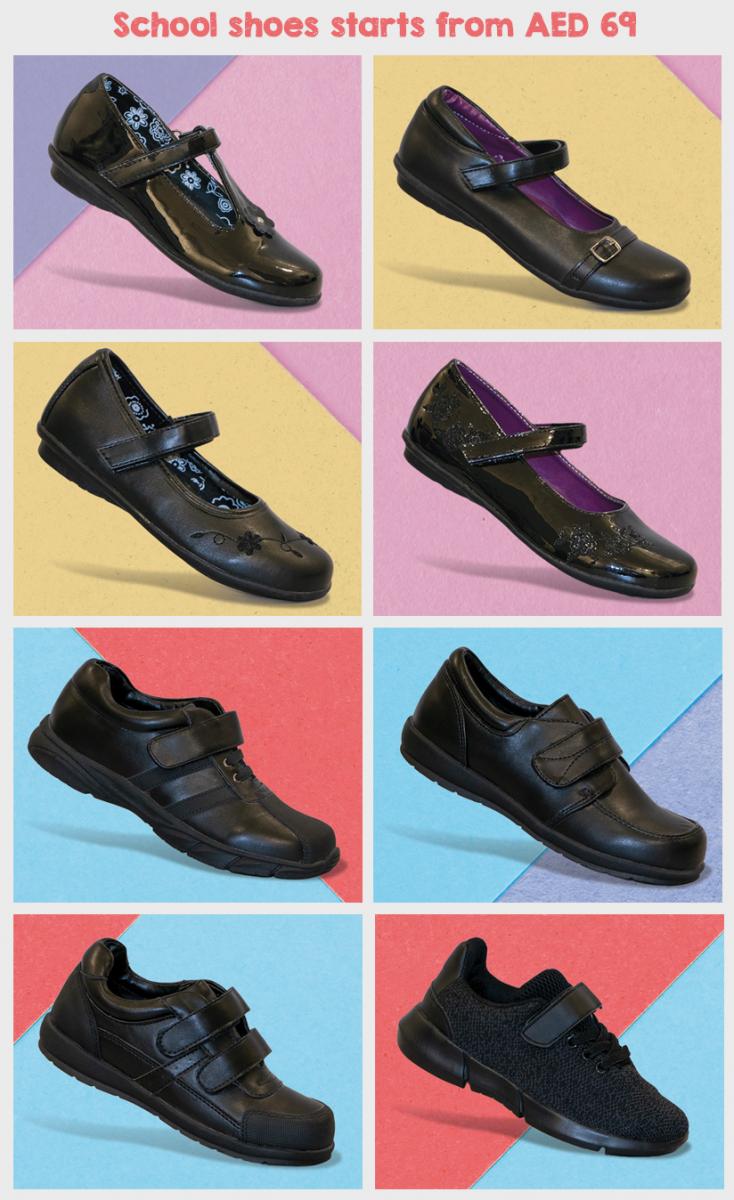 When you're looking for the perfect pair of school shoes, comfort and style must go hand in hand.
It is important that kids are fitted well into their school shoes. If their school shoes are uncomfortable or not the right fit, this could lead to both long term foot and ankle issues and short term grumbles for parents to deal with!
Character School Bag Combo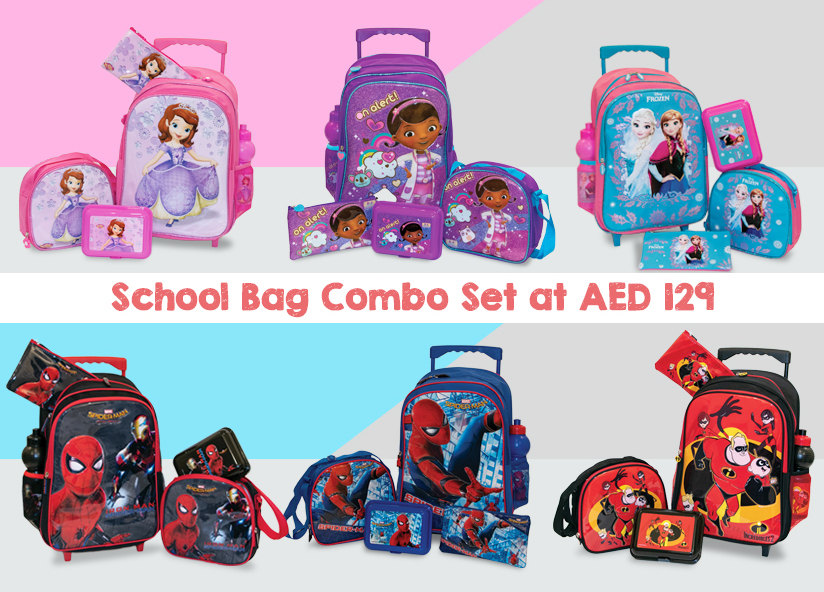 Get everything children want, from backpacks to lunch boxes to pencil cases, as they get ready for school this academic year, and the most exciting part is - the combo price is just 129 DHS.
Character School Bag Combo includes Backpack, Lunch Box, Water bottle, Lunch Bag & Pencil Case.
Are they ready for school? Maybe yes, maybe no, but having the coolest school supplies is one of the best ways to start the school year right!
Check out our range of back-to-school essentials at affordable prices now!