Back to blog
Leather shoes in a timeless silhouette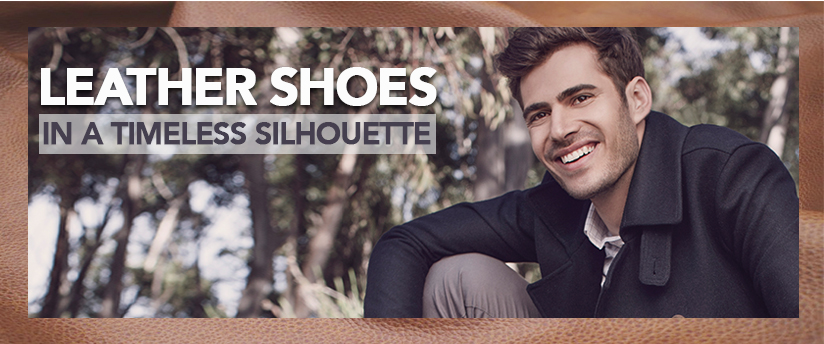 The first thing that you notice when you see a man, a male guest or a celebrity walk in, is his shoes (consciously and sub-consciously). Shoes define a man's personality and his tastes.
A great pair of leather shoes in your closet is a necessity. Men, who love casual shoes and sneakers, will eventually need to suit-up some day. This guide will help you make a wiser choice on your next shoe purchase.
Oxford: The Classic Staple!
Oxford is the most basic and timeless of them all! They are a versatile option that can be dressed up with formal wear or down for a more casual occasion.
Why do we call them Oxfords?
These shoes gained their name from their history at Oxford University. They were then a newer version worn by the members of the Oxford University and were popular around the 1800s. The then most popular half-boot style was judged as an outdated fashion in the years to follow, and students began looking for a style alternative. That is how the now popular Oxford was born!

Slip on: Lace-less wonders!
These slip-ons really step things up on the spectrum of leather shoes. They have the potential to be dressed down with jeans but look best when dressed up for formal occasions. Being a slip-on type of shoe, they'll probably be the most comfortable pair of shoes you'll ever own – apart from your casual shoes, of course. With minimum efforts to put them on, these are the epitome of stylish indulgence.
The shoes help you achieve a relaxed yet polished look without having to deal with the hassle of lacing your shoes up.

Use your shoes to show off your individual personality and style. Though formal leather shoes can be a little tricky to get right, a signature pair of well-made leather shoes is an essential possession.
Choose a well-crafted pair, and choose wisely!