Back to blog
The Perfect Kicks (a.k.a. Sneakers)!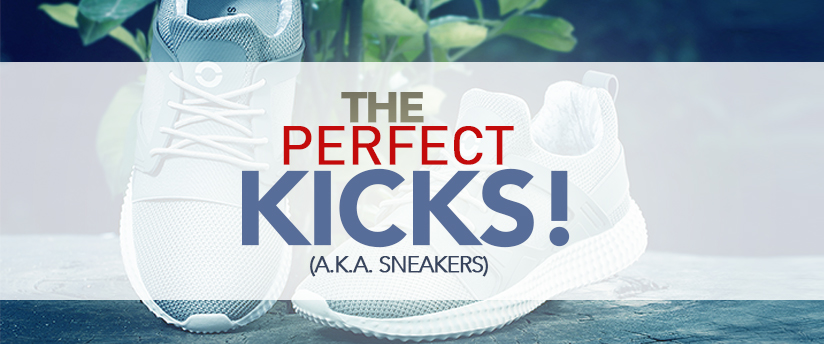 Don't you agree that people have turned to sneakers for comfort and function when working out, running, walking, or participating in sports?
No doubt sneakers have taken a role as an everyday shoe and a fashion statement. In fact, now some people own several sneakers that serve their own individual purpose – this can range from a staple shoe to a funky one. Women even pair them with dresses and skirts- and not just for their daily commute. Talk about comfort!
Moving on to our very own favourite picks (or kicks)!
Featured Embellishments:
These side-stripe sneakers make a statement with any outfit! The shoe features embellishments, such as pearls and studs. Now don't you agree with us when we say, these are fashion forward?

Classic Whites:
Looking for a casual and comfortable everyday sneaker? These sneakers combine style and function and come in an array of patterns.

Off Prints & Stripes:
If you wish to add patterns to your kicks collection, then these are it!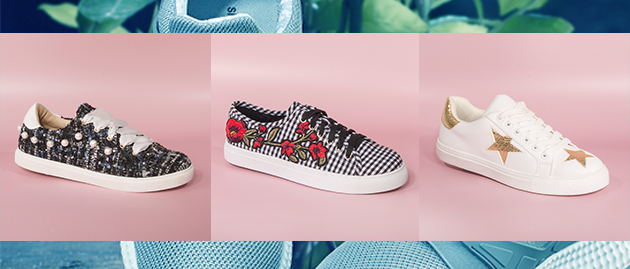 Vibrant Hues:
Give an ode to the past with these retro-styled, colourful sneakers. Upgrading your feet to these colours will brighten up your overall look, too.

Fitness Kicks:
Need a sneaker that can keep up with your fitness resolution? Then, it's time to consider these!

Which ones are your fave?
Give a sporty and stylish edge to your wardrobe with these sneakers. #HappyShopping