Back to blog
Shoes to get you through this summer!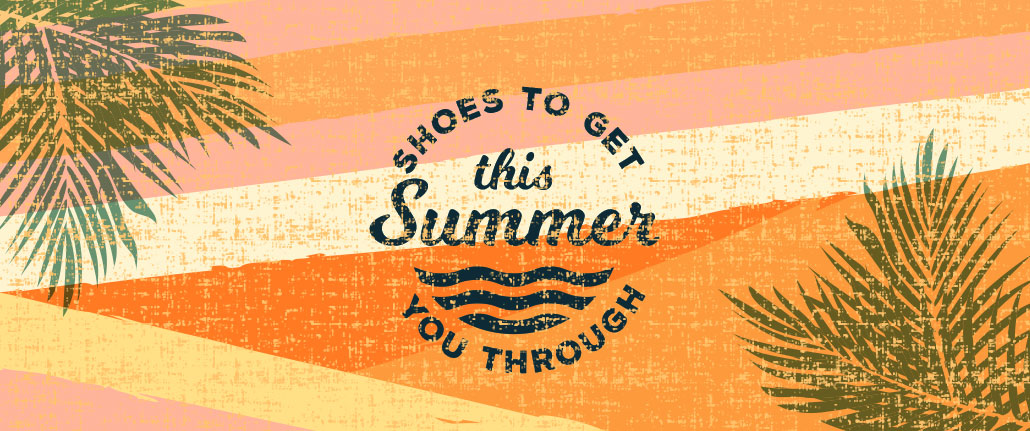 Summer's when your feet deserve some seasonal satisfaction.
Even if you play it safe when it comes to the rest of your wardrobe, you can have some fun when it comes to wearing some of the new stylish shoes for Summer 2018.
If you are looking for latest collection, have a look at our roundup!
So ladies, don't you all agree that shoes can help to transform an outfit? Here's listing down the best ones this season!
Strappy wonders!
Pretty, feminine sandals are a style staple for Summer. Heel heights varied from kitten heels to towering four-inchers, whichever height you feel comfortable in – they're all on trend this season.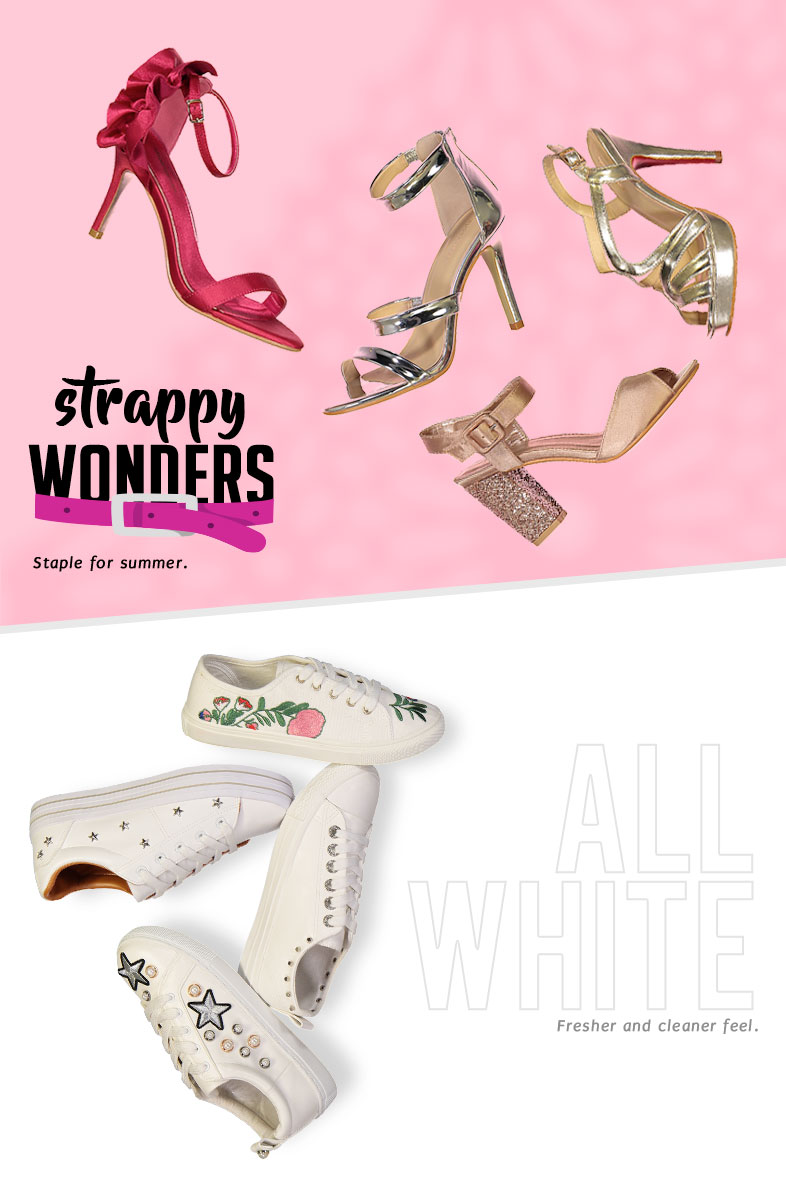 All white!
Because why not! These go with most outfits in your wardrobe and immediately provide a fresher, cleaner feel which is perfect as the weather warms up. Try them with cropped pants or summer dresses too.
Flower power!
Invest in a pair of pretty flowery footwear with summer dresses and pants.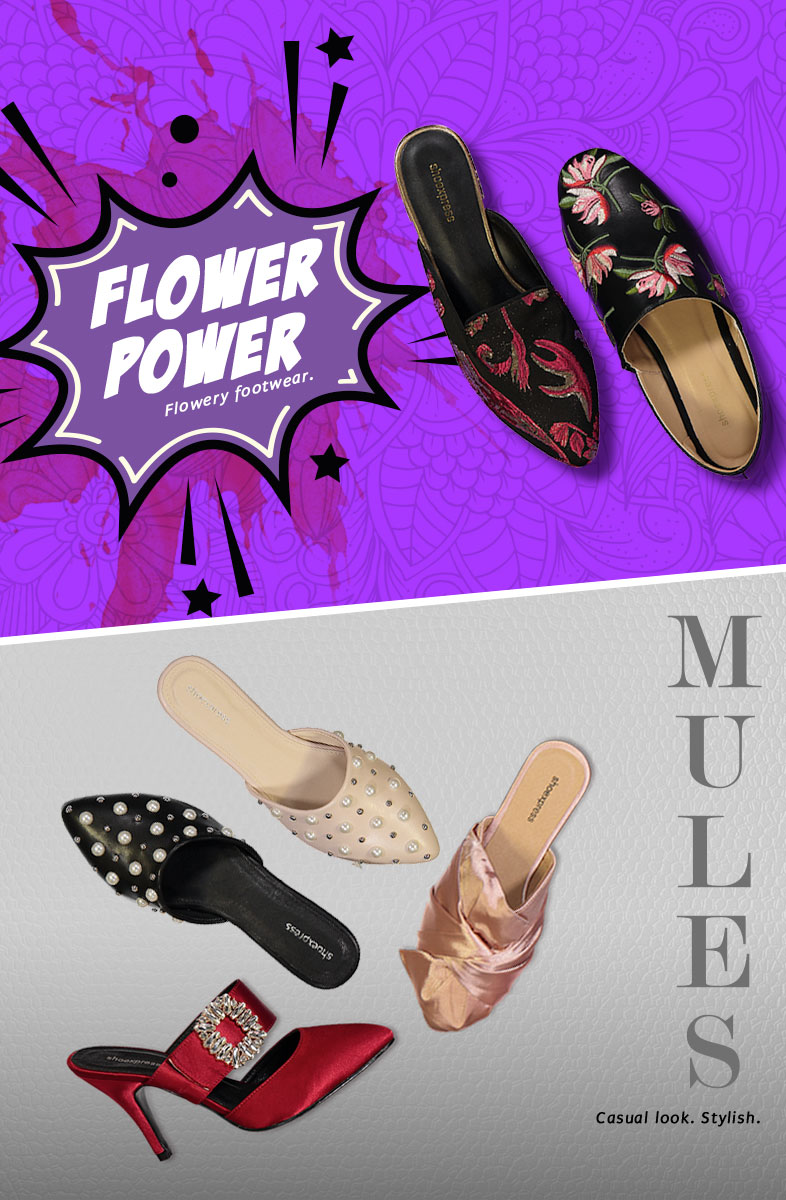 Mules for the sole!
You will love the casual look of a mule. Just slip a pair on and off you go, looking as if you haven't tried too hard, but are just effortlessly stylish.
Silver lining!
Silver shoes can be the perfect accessories for a whole host of occasions, from summer weddings to dinner parties.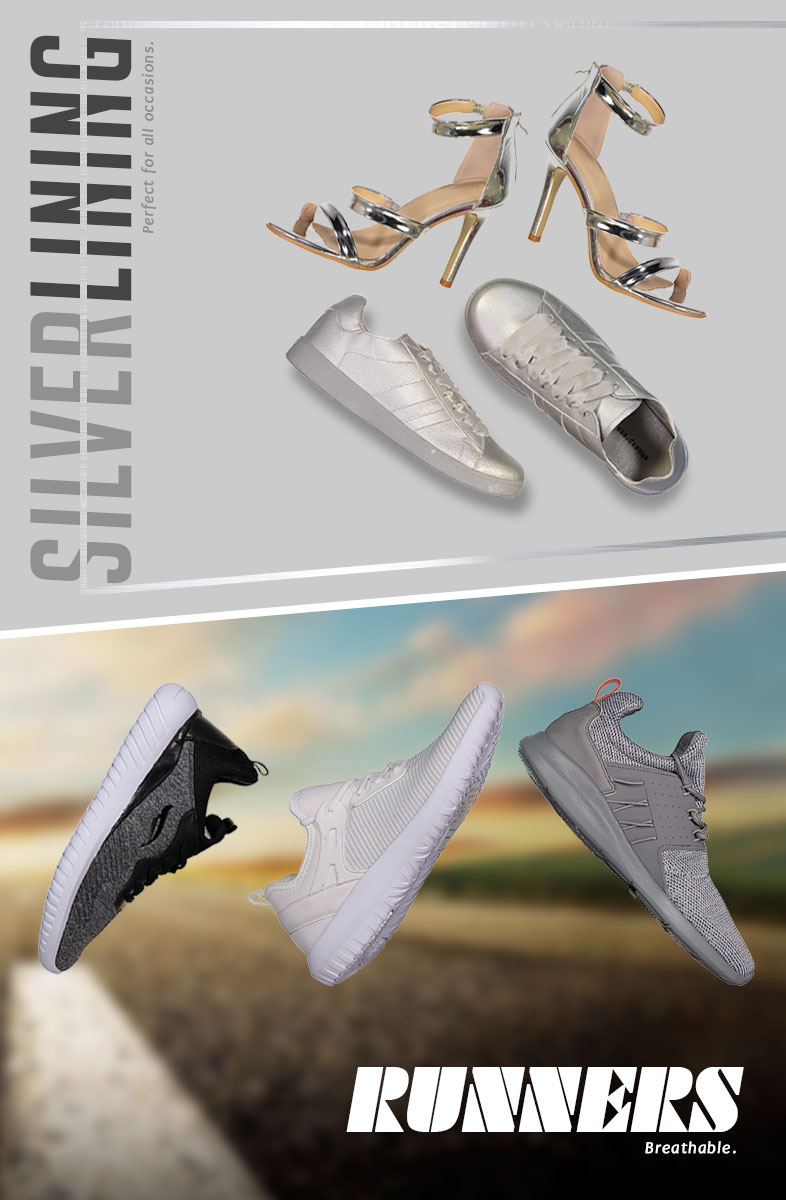 For men, when it comes to warm-weather footwear; it's all about keeping cool! They'd want something a little lighter, and maybe a little brighter. 
Runners!
How to keep the zest for running alive in summers? Get yourself a good pair of breathable runners!
Sneakers!
Something to fully embrace that laid-back summer vibe!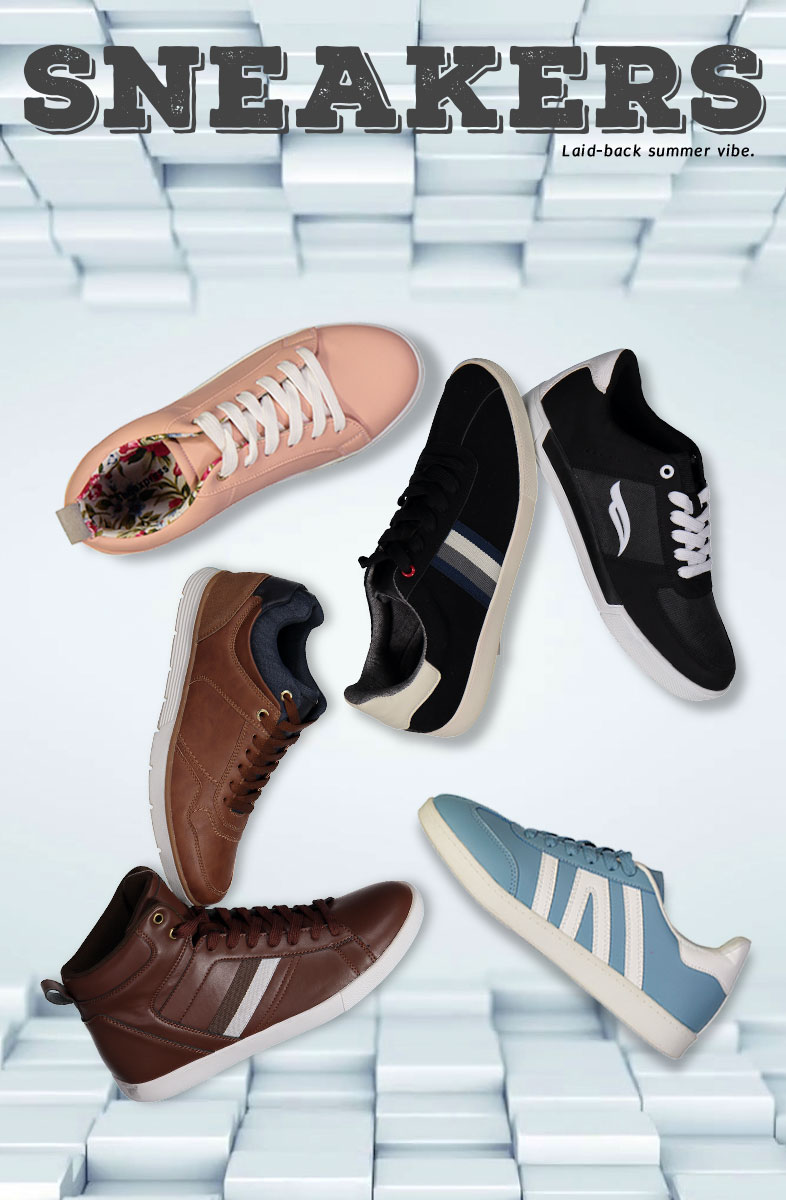 Loafers!
Do we really specify why loafers are the perfect summer shoe?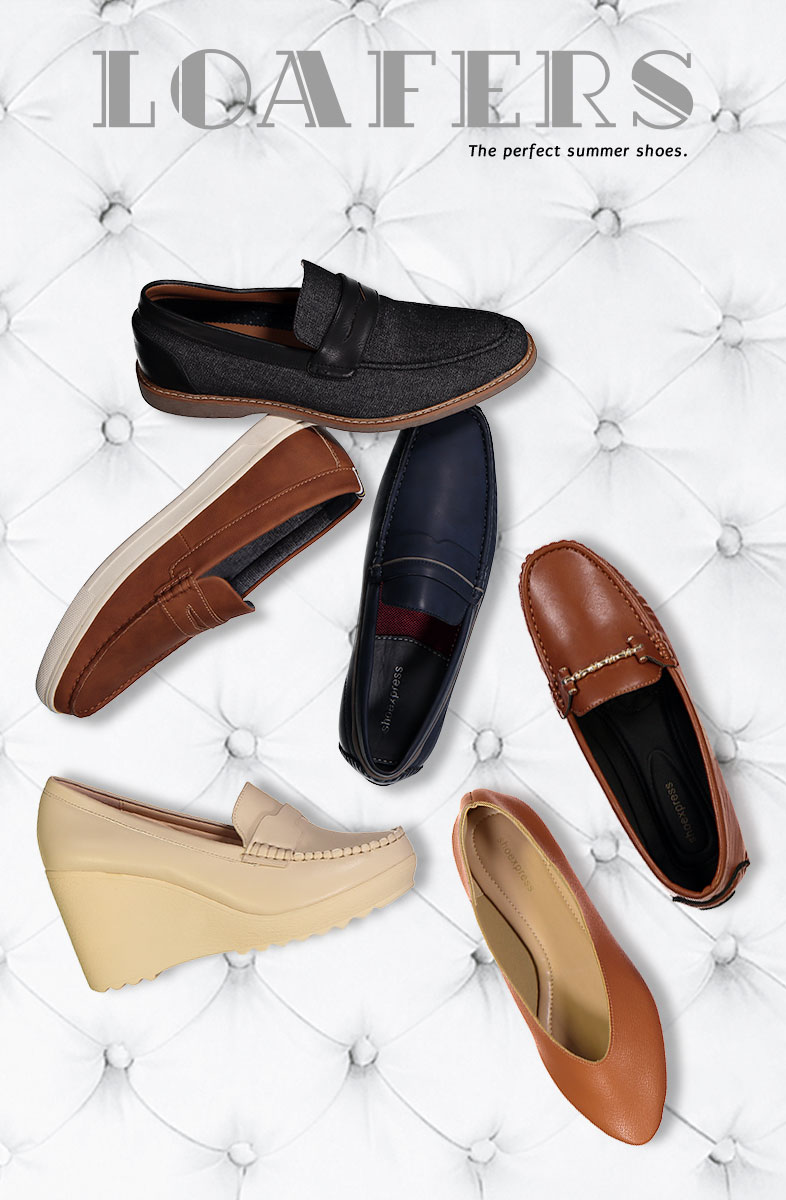 Sandals!
These  fashionable sandals looks great with just about any ensemble.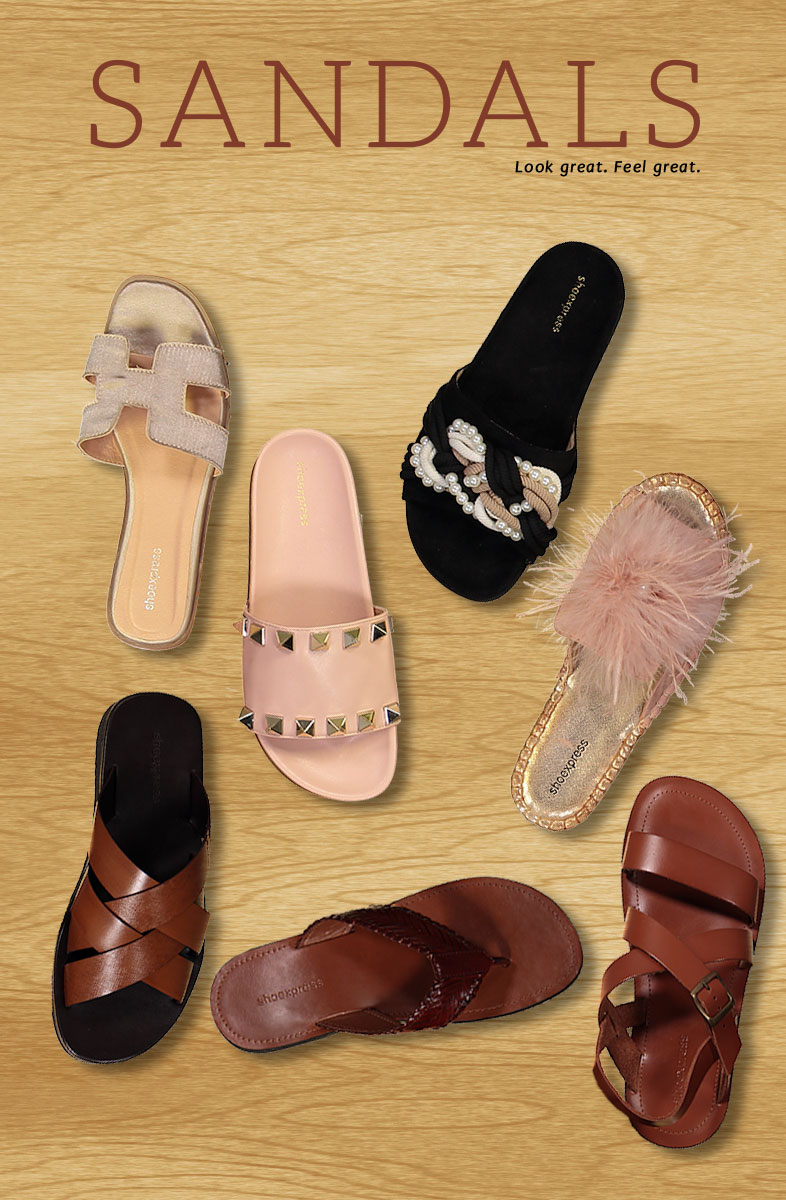 Now that we are thorough with the trends, let's kick summer off on the right foot! #HappyShopping
Stay tuned to know our take on summer shoe trends for kids!