Back to blog
The 'Who What How Where' of Shoexpress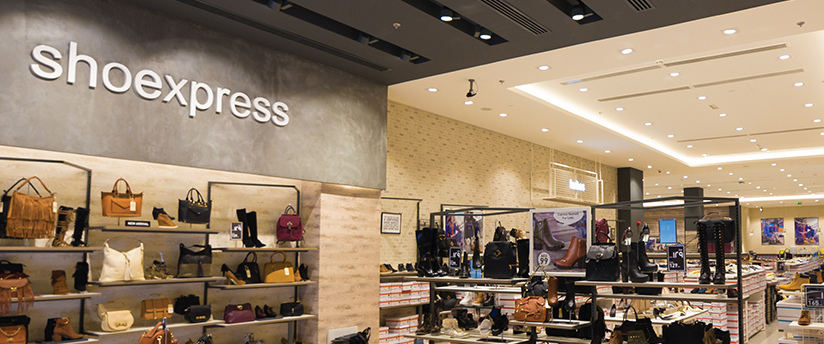 Everyone has a dream. At Shoexpress, we believe everyone has a right to express those dreams and our mission is to help you express yourself, for less!
Who are we?
Shoexpress is a one-stop shop, offering customers real value through an extensive assortment of fashionable footwear and accessories at truly unbelievable prices. Our accessories collection consists of a range of fun, fashionable and eye-catching accessories, right from fashion jewellery to handbags for the entire family!

Being a part of the multi-billion-dollar Landmark Group - one of the largest and most successful retail and hospitality conglomerates in the Middle East, Africa and the Indian subcontinent, we are supported by a wealth of experience and expertise, and our global footprint is proof of that.

What is our Vision?
"To be the region's leading value fashion footwear and accessories retailer, offering a true value experience for the entire family within an easy self-select shopping environment."
IESMOENIE JAKOET
Chief Operating Officer
How has the journey been so far?
2009: Opened our first showroom in 2009
2015: The Big Step (Back to school promotion) July 26tth – September 2015
2016: Shoexpress New Store Concept launch at Mirdiff City Centre, UAE
2017: Operates in more than 100 stores across the Middle East and North Africa
How do we operate?
At Shoexpress, we follow an open stock concept in which shoes and products are displayed clearly within each department, allowing customers to easily browse and find what they're looking for. This is why each of our stores has to be designed accordingly, with fresh, attractive concepts that are efficient in their approach.
Where to find us?
Check out our store finder to know where's the nearest Shoexpress in your area!
UAE: http://www.shoexpressme.com/ae/stores
KSA: http://www.shoexpressme.com/sa/stores
Bahrain: http://www.shoexpressme.com/bh/stores
Oman: http://www.shoexpressme.com/om/stores
Qatar: http://www.shoexpressme.com/qa/stores
Enough about us! Now, it's your turn to 'Dream it, Wish it and Buy it at Shoexpress'!