Back to blog
3 types of shoes your kid needs
Shopping for children's shoes can be a tiring experience. Unlike many adults, kids don't enjoy shopping for shoes.
But at the rate they outgrow shoes, trying them on is a must. 
Chances are high that the fall shoes that fit them perfectly last year won't fit them this year.
With all the cute styles and colours at Shoexpress, shoe shopping can be made fun for kids
and won't burn a hole in your pocket either. 
A kid needs 3 pairs of shoes - comfortable walking shoes, practical sandals, and something pretty.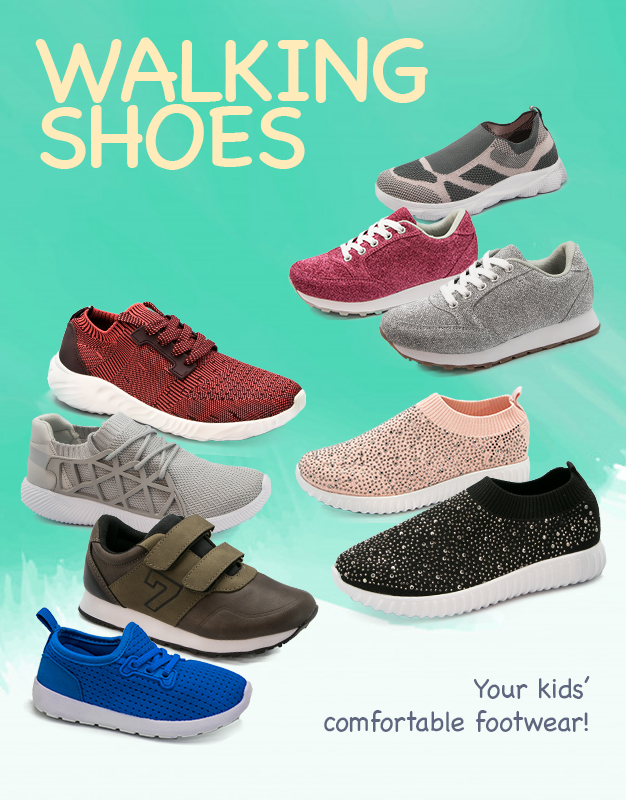 A walking shoe should be, first and foremost, comfortable because the kids will be spending prolonged periods of time in them.
For the runners, these sneakers are sure to make them feel comfortable.
Strap-on shoes don't require tying of the laces which is a big plus for restless kids.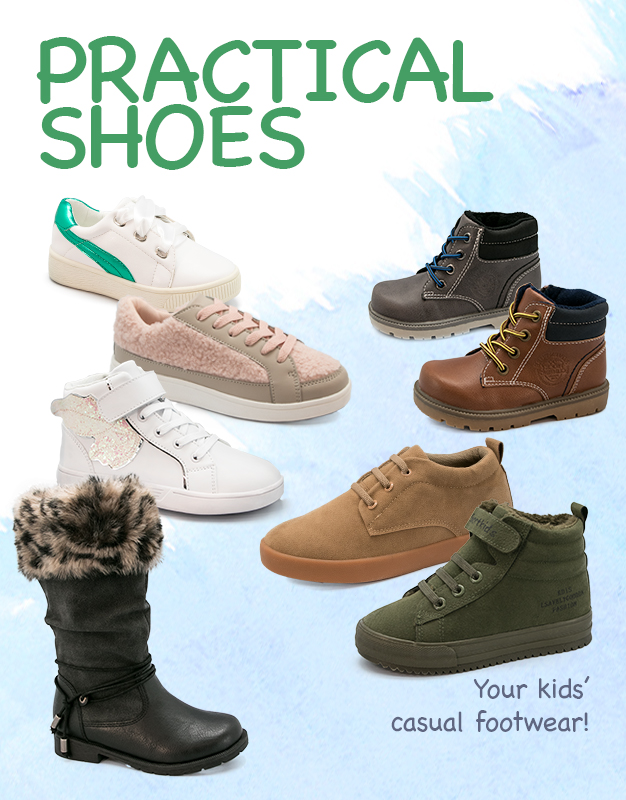 Anyone will love these Practical footwear!
These boots are they're warm, hold up well during cold days and aren't too heavy either.
They jump, run and play a lot. We believe that children should be free to play and move around comfortably,
so a good pair of sneaks is a must.
These are made for play and can be easily dressed up or down to match any outfit.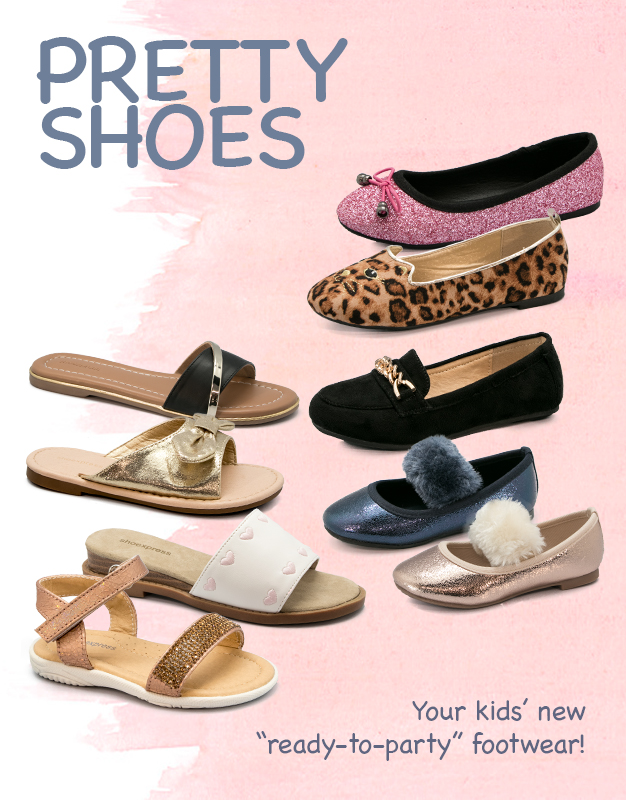 Ballets are a must. These staple pieces of footwear look elegant, feel comfortable on the feet and can be worn
with almost every item of commonly-worn clothing for kids.
Evening sandals are always acceptable. They come in varied designs and can be worn during the day.
Opt for closed ones for cold days.
 
Get a headstart on your shoe shopping and get these must-have shoes for your little one! #HappyShopping