Back to blog
How do you like to match accessories with your outfit?
GOLDEN RULE - Accessories can make or break your look!
You may be an accessory fiend, especially when it comes to jewellery.
However it is not necessary to wear a bracelet, ring, earrings, and a necklace with every look.
Just two or three of those things at a time, would do wonders.
Always keep these points in mind while choosing jewellery to match your outfit, consider the colour of your outfit, scale of the item, style, and most importantly keep the occasion in mind.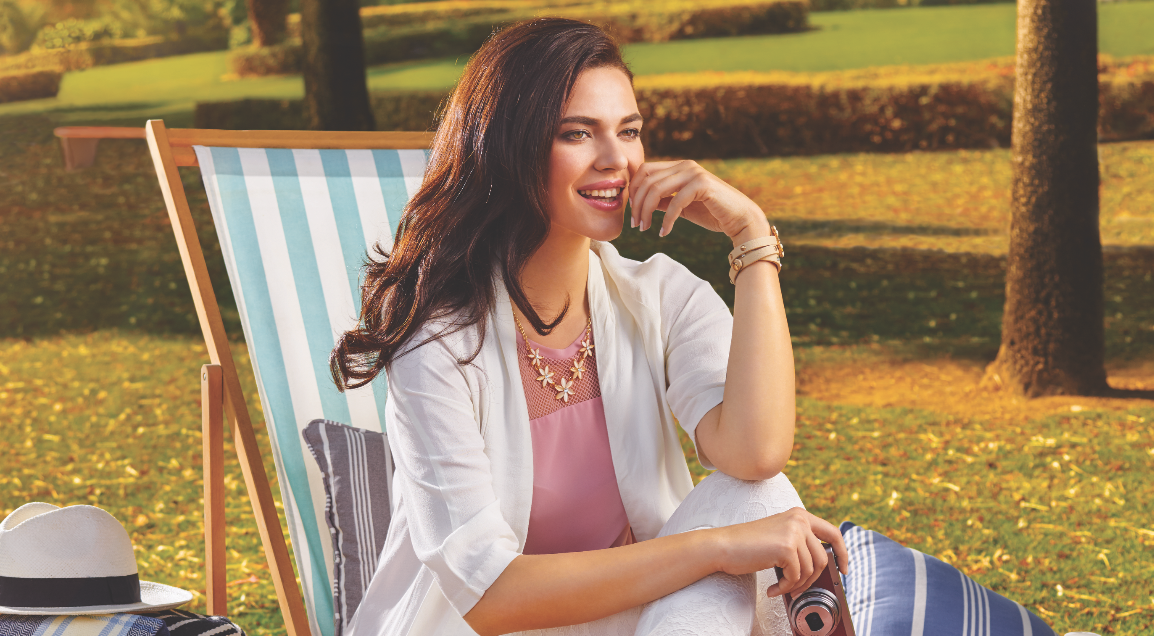 SCALE
The scale of your jewellery is equally important. When wearing patterns, simple ones are the best option. Bulky jewellery make prints look tacky.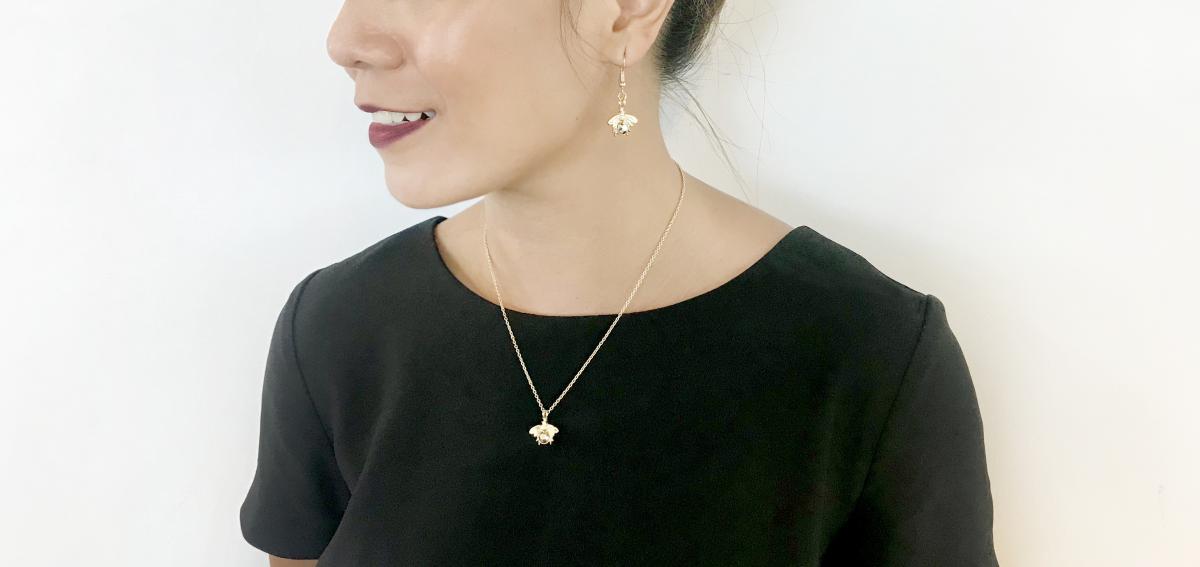 COLOUR
This is tricky. When wearing black or neutrals, jewellery in any colour coordinates the attire by default.
But if you're wearing a colourful outfit, make sure your fashion accessories don't clash.
Explore and experiment to find which colours suit you.
Bonus tip - don't use more than three colours in your whole ensemble!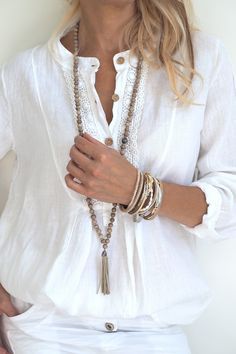 https://in.pinterest.com/pin/AUL1q2PGnvXQcJmILVI-ePpTxSp3mZ23uV9lUy9x3f5Z2kaOK-xk8_8/
STYLE
Accessories define your style.
A white shirt and jeans or simple black dress can look completely different depending on your choice of jewellery.
OCCASION
Accessories can take your look from drab to fab. Now to help you get it right, here is the perfect jewellery for every occasion.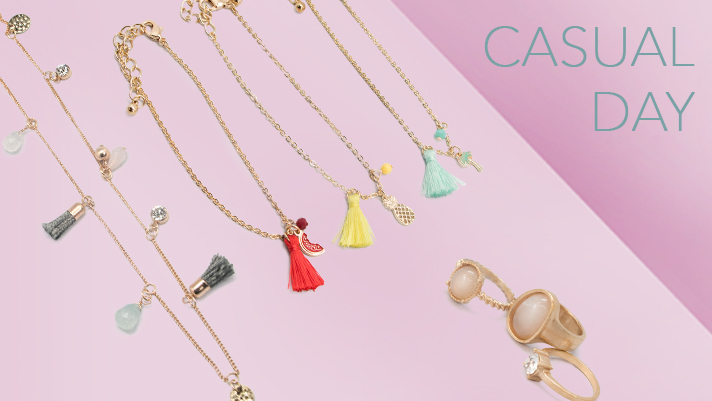 A simple t-shirt and jeans or maxi dress is perfect to rock some bright jewellery. Stacked bracelets or rings are casual yet trendy, and a delicate necklace and playful earrings are other add-ons.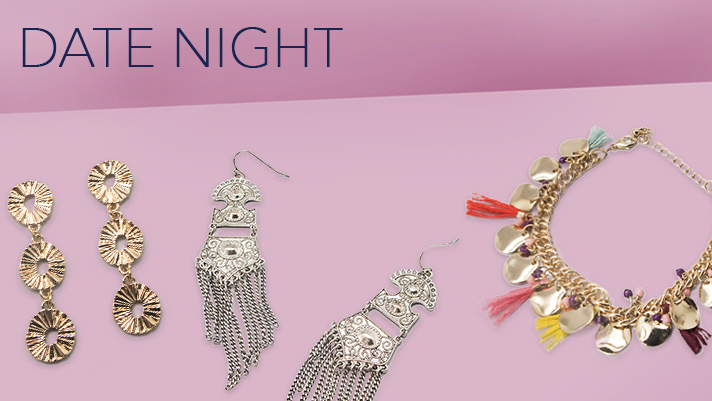 You can make a statement article of clothing like a jumpsuit, or a simpler piece like a solid fit-and-flare dress, more special with killer jewellery.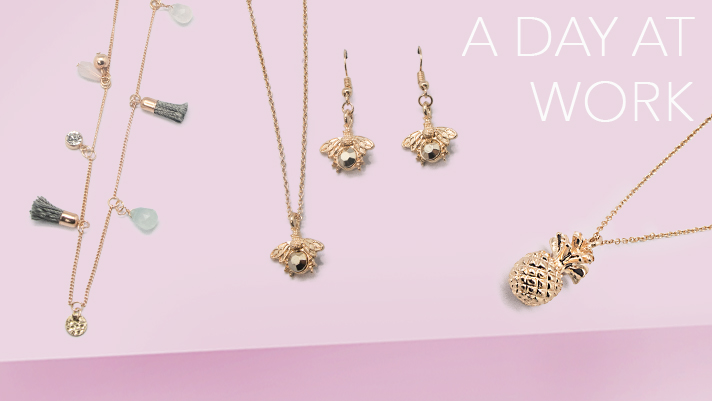 Finish your formal ensembles - with one major statement piece and some dainty, personal extras.
​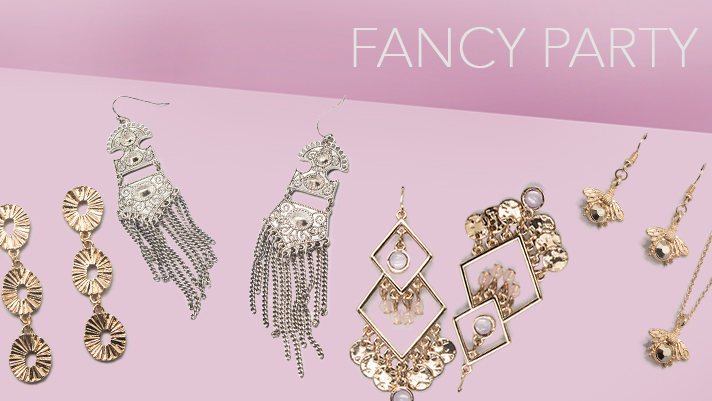 When you have an opportunity to glam up, go for it! Give your outfit an upgrade with some bold bling.
These are a few of the many options you can create with accessories.
You can flaunt multiple looks with one basic dress for any occasion/style by just mixing and matching your accessories.
What is your favourite jewellery combo, and what is your favourite outfit-jewellery combination?
Let us know in the comments! #HappyShopping