Back to blog
It's a match!
For all those who think that your bag and shoe needs to be of the same shade and texture, you're wrong! Today, designers ask us to be more imaginative. A refined taste does not hurt though.
Please note that matching your bag to your shoe may seem easy but it isn't. In this blog, we are going to tell you the golden rules for matching your accessories.
Mix & Match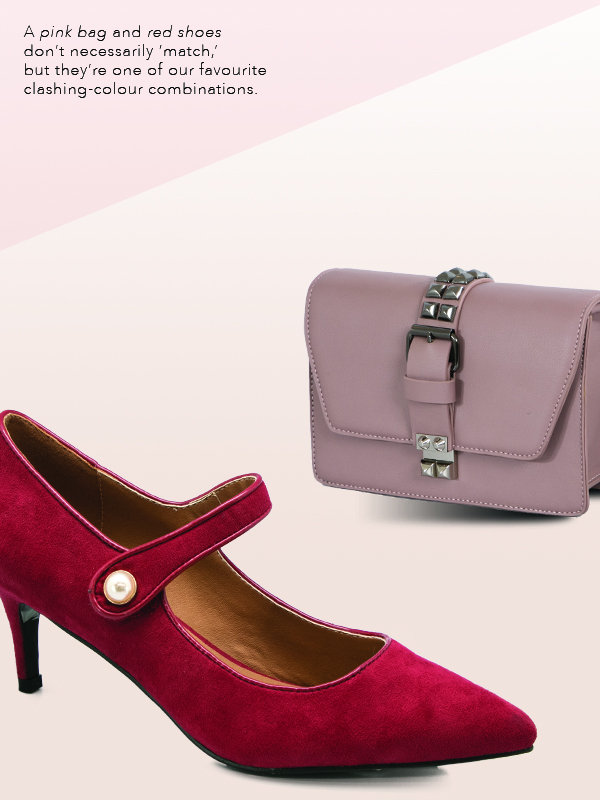 Instead of coordinating your bag and shoes, keep your entire look within the same palette, and your footwear can stand out in a different colour (or vice versa).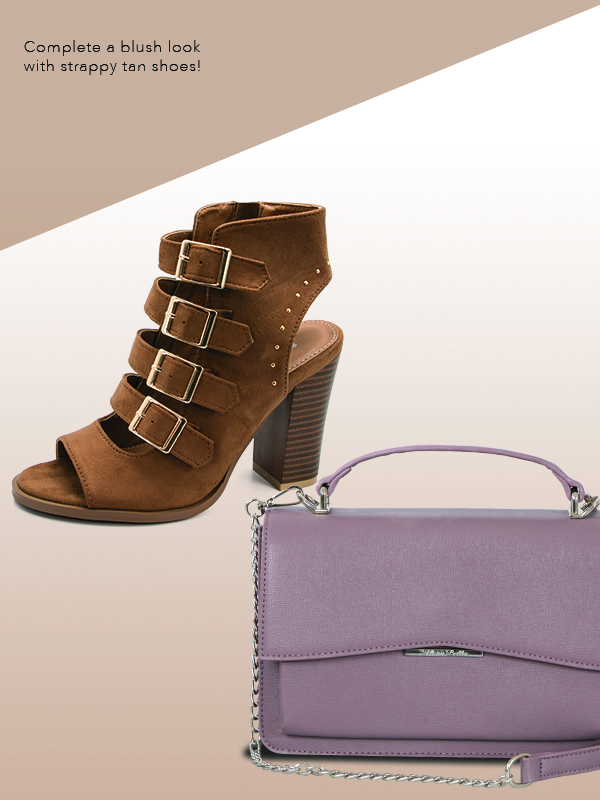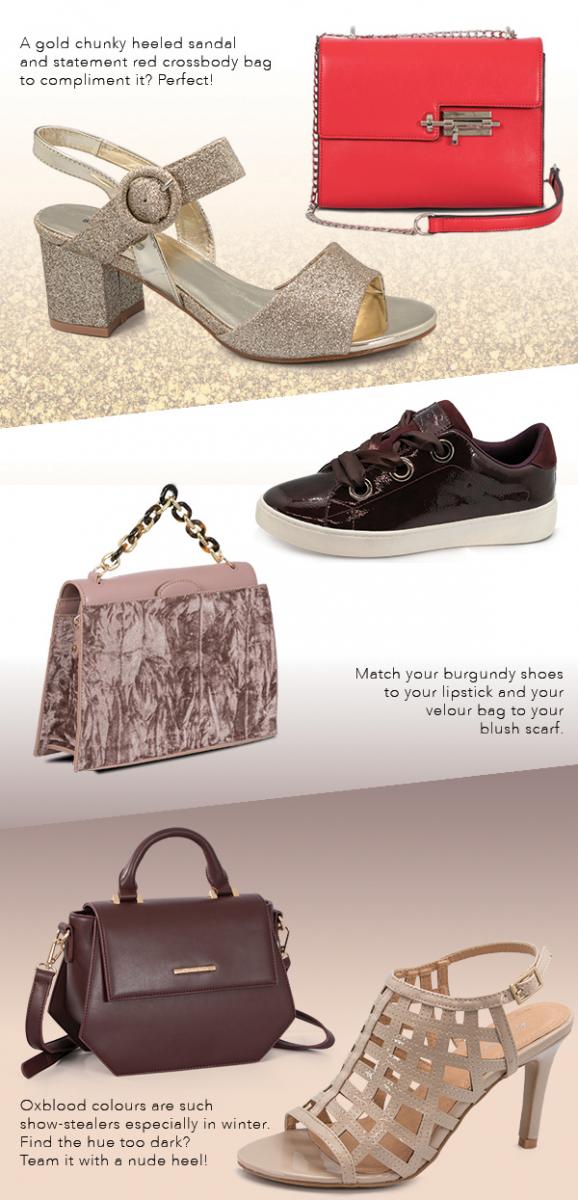 How about matching interesting materials?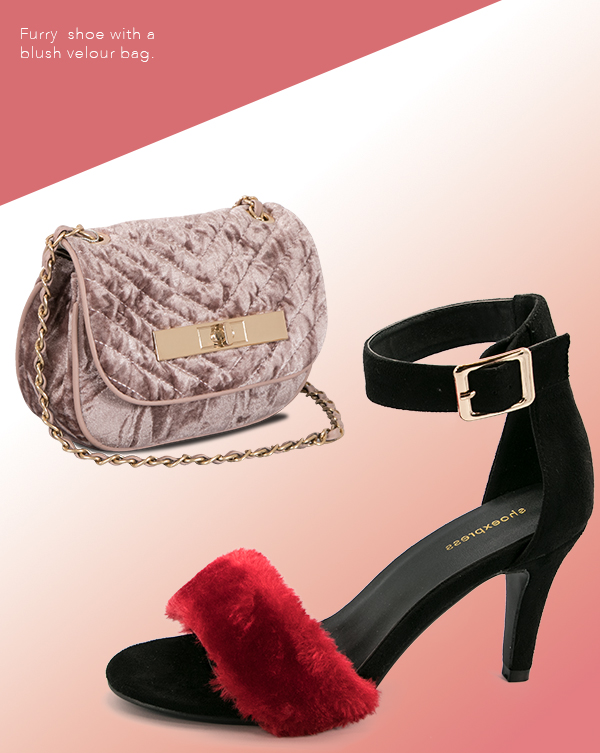 Partial Match
It's pretty simple. If you are wearing printed shoes, your bag should be one of the colours in the printed pattern (and vice versa).
The colour that stands out in your bag can be the highlight element on your shoes.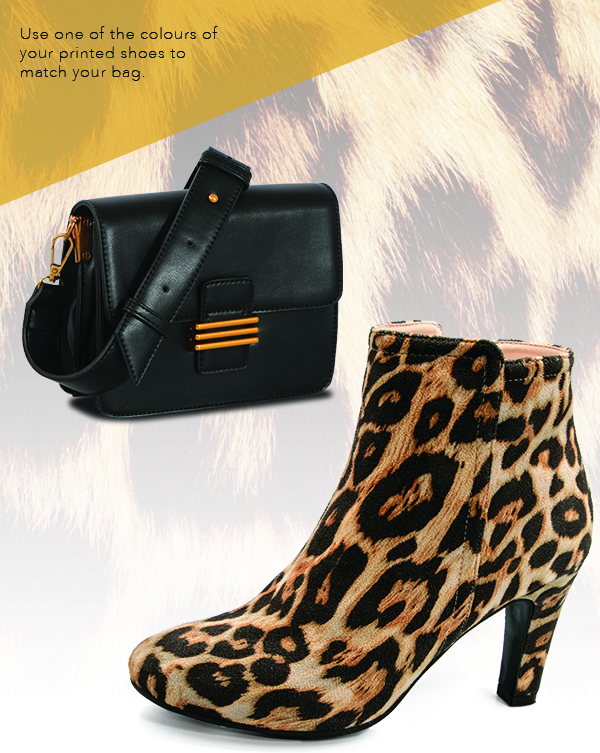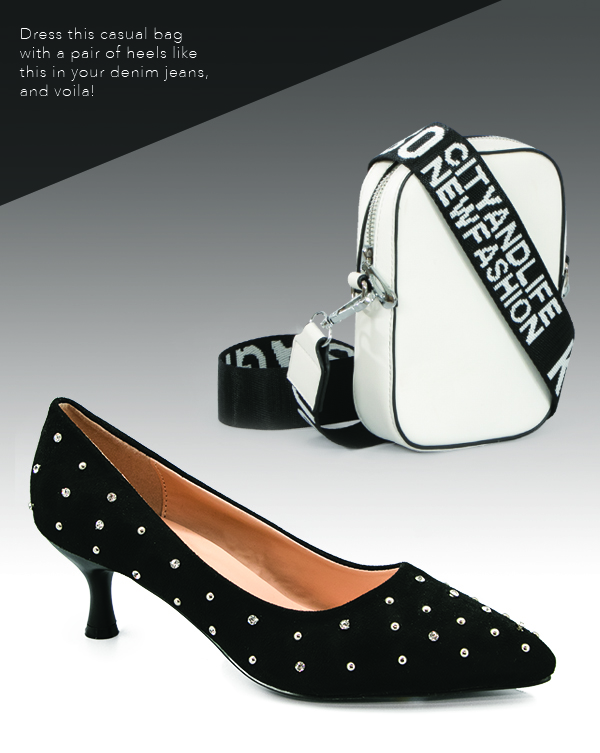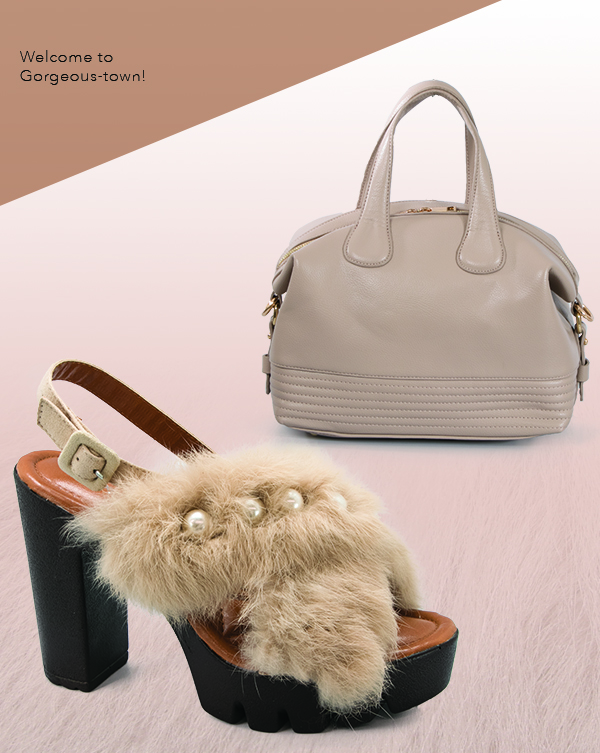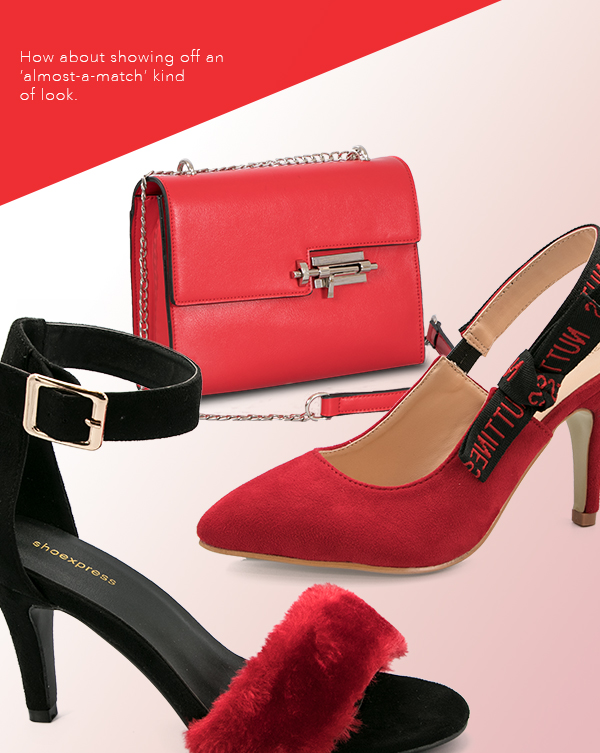 Perfect Match
For all those who perfectly match accessories and outfit together and aim for an elegant look, this is for you. Because the only thing that never goes out of fashion is elegance.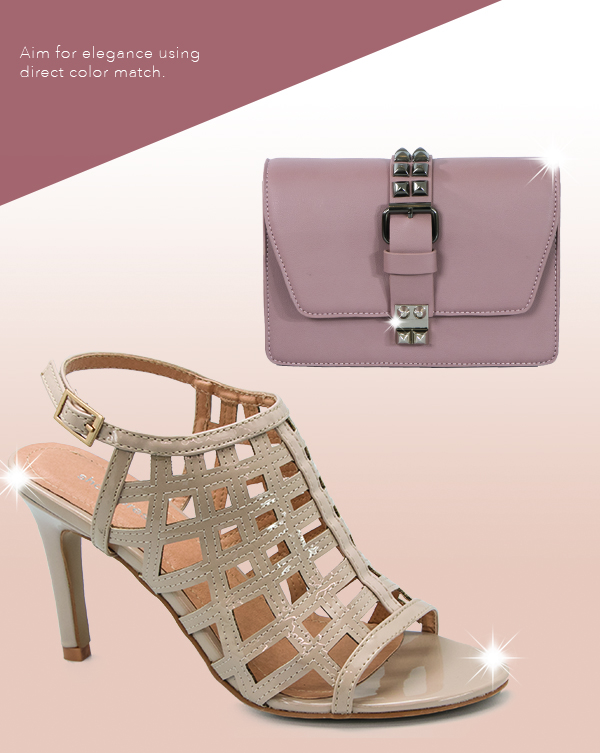 Varied options in the same colour? You can diversify your look from casual to work to fancy!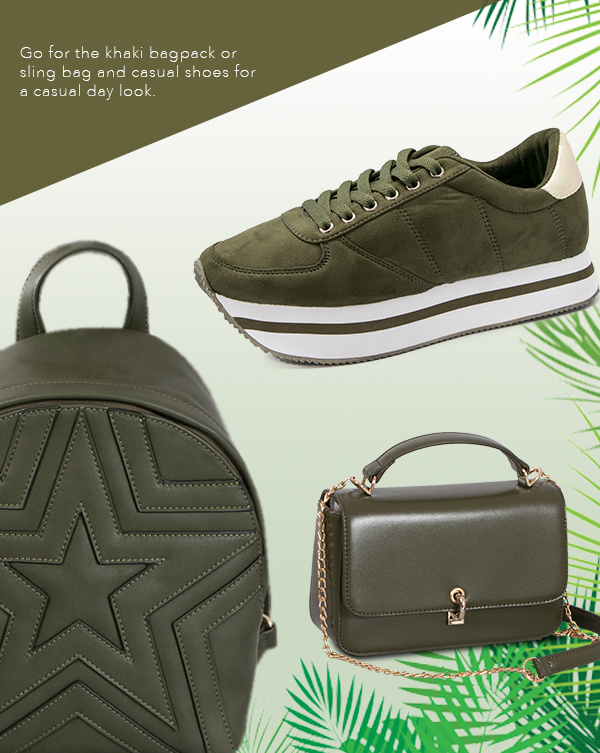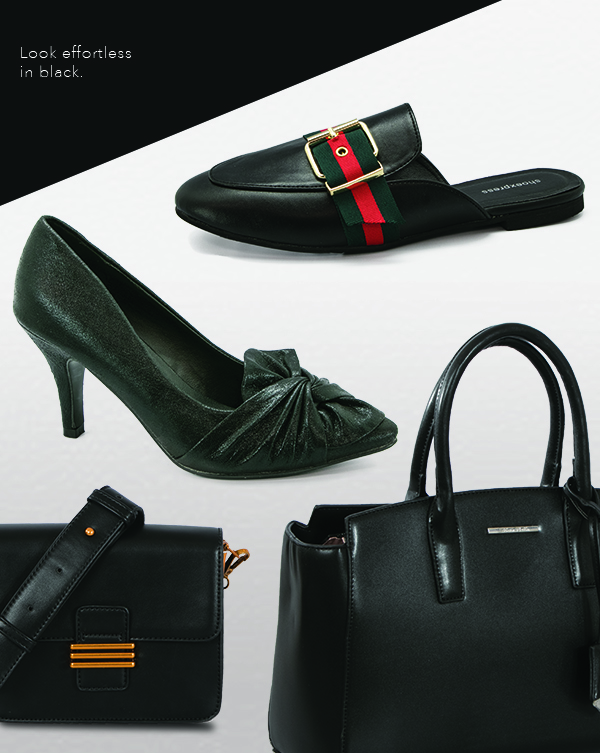 Bonus tip: Shoes and bags don't have to look exactly the same, but they should gel well together.
To conclude, you don't have to buy new clothes always to create a memorable and stylish look. Just few new bags and new shoes from Shoexpress may be enough!