Back to blog
Shoes speak louder than words!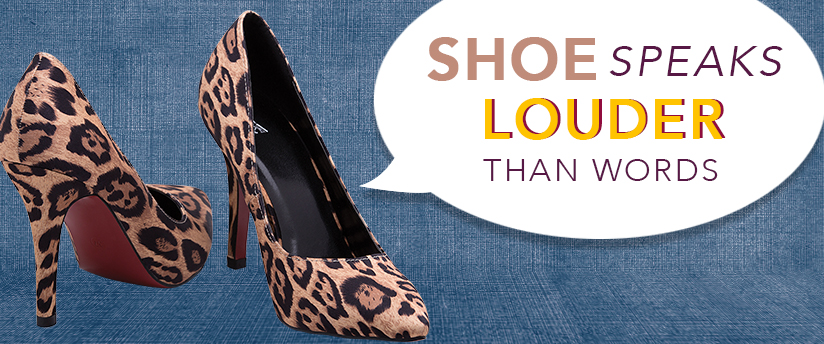 Do you obsess over shoes and treat them like your prized possessions?
If yes, these shoe quotes will embody everything you love about your favourite accessory! Part of your outfit! 
From Coco Chanel to Victoria Beckham and so many Hollywood style icons, it's time to get inspired.
'A woman with good shoes is never ugly.'
- Coco Chanel
'I still have my feet on the ground – I just wear better shoes.'
- Oprah Winfrey
'You can never take too much care over the choice of your shoes. Too many women think that they are unimportant, but the real proof of an elegant woman is what is on her feet.'
- Christian Dior
'I did not have three thousand pairs of shoes; I had one thousand and sixty.'
- Imelda Marcos
'As a child I trained myself to dance in very high heels. At 13, in Destiny's Child, we were told to wear heels, but at first we couldn't walk in them. We couldn't keep our knees straight, but we learned.'
- Beyoncé
 'Life is short, your heels shouldn't be.'
- Brian Atwood
'Shoes must have very high heels and platforms to put women's beauty on a pedestal.'
- Vivienne Westwood
'The average woman falls in love seven times a year. Only six are with shoes.'
- Kenneth Cole
'If your hair is done properly and you're wearing good shoes, you can get away with anything.'
- Iris Apfel
'I'm not afraid of heights, have you seen my shoes?'
- Carrie Bradshaw
'I can't concentrate in flats.'
- Victoria Beckham
'Give a girl the right shoes and she can conquer the world.'
- Marilyn Monroe
Ending it in a very fairy-tale(y) fashion: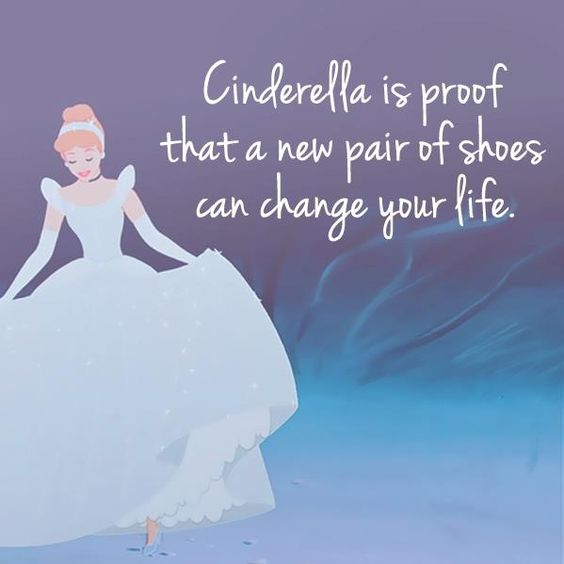 Image courtesy: https://in.pinterest.com/pin/56787645273969617/
Right now, the little voice in your head that says, "I deserve a new pair of shoes!" That's the one to listen to. Get going right away, #HappyShopping!