Back to blog
How has rock music influenced the fashion industry?
Fashion is a sign of the times. It is a reflection of the era we live in. Just as music influences fashion, fashion also influences music.
Over the past couple of decades, both these art forms have been linked to each other.
How did it all start?
The sixties it is. This was when the clothing industry was geared toward the youth. The music scene was the voice of this young generation and hence,
it heavily influenced the iconic fashion during that time. Likewise in every era, there's always a popular music group that tends to heavily influence a certain crowd.
Here are the popular genres of music whose styles have been incorporated into a fashion craze.
Glam Rock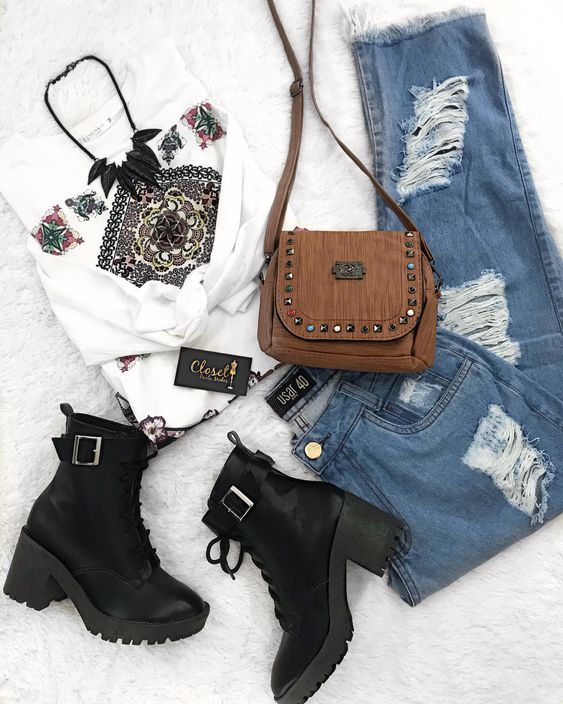 https://in.pinterest.com/pin/758926974681633244/
The sixties & seventies fashion scene was heavily influenced by rock music.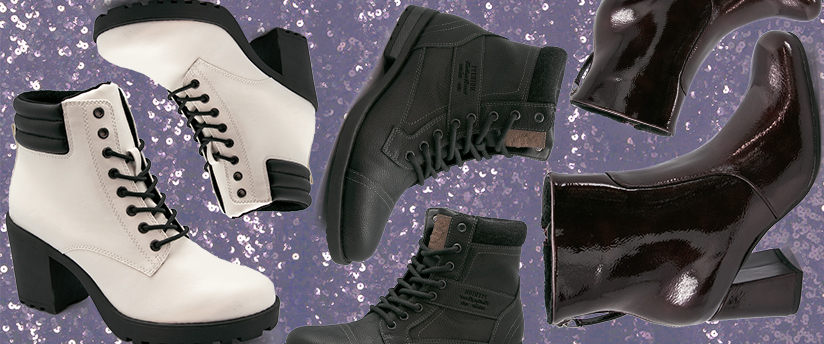 David Bowie started incorporating eccentricity into his wardrobe in the 70's and wore glittery makeup for his performances.
Futuristic makeup and shiny clothes thus became a trend. Glittery boots, striped patterns and eccentric clothes also became a trend.
Glam Punk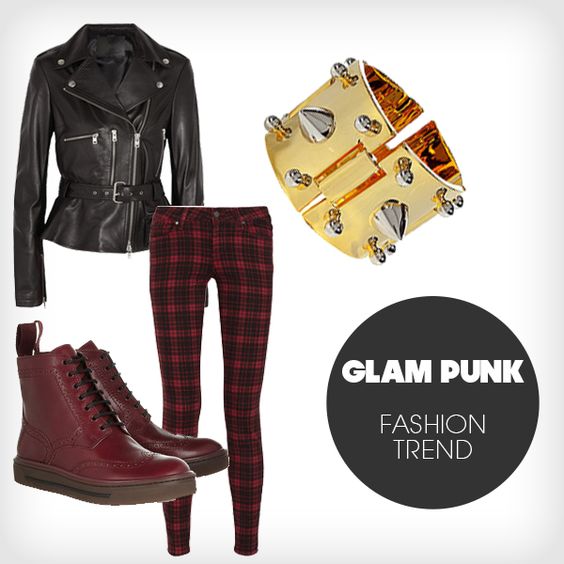 https://in.pinterest.com/pin/528047125030827590/
The Glam Punk fashion style helps incorporate cute outfits with punk styles and interesting fabrics.
A vital part of the Glam Punk style is the addition of spikes and studs to clothing and accessories.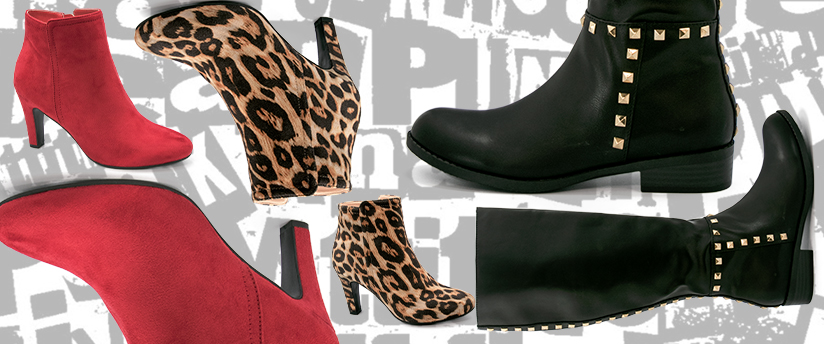 Most punk girls you meet are probably more fashion conscious than any other girl. This is because every aspect in their attire represents some sort of unique style. It's all about the attitude of sticking to it and flaunting it confidently.
Rockabilly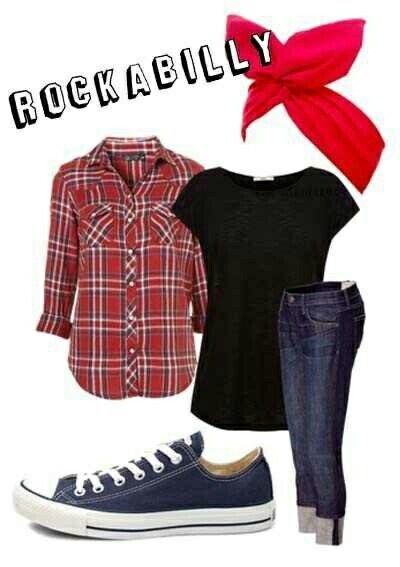 https://in.pinterest.com/pin/714313190871706830/
Rockabilly is what you get when you combine the influences of Rock music, Country music, '50s fashion, and a bit of Punk.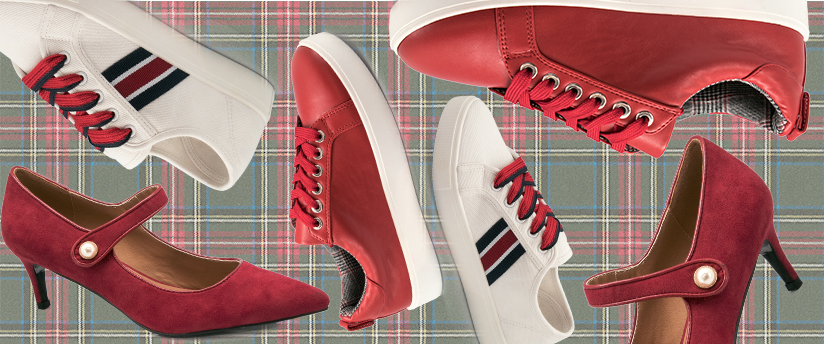 Rockabilly fashion is hard to define! The true meaning of Rockabilly fashion differs from region to region and even person to person.
Think a feminine, floral swing dress but with tattoos, casual shoes, bandanas and bright red lipstick – that's Rockabilly!
Glam Goth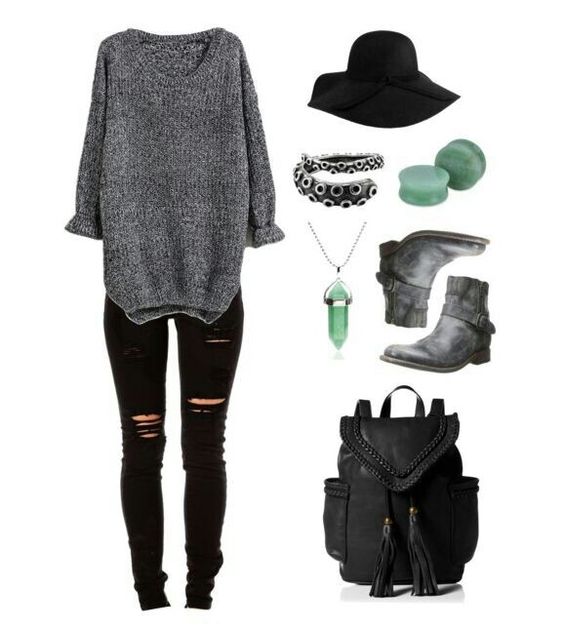 https://in.pinterest.com/pin/544302304960313167/
The implied black clothing, black lipstick, and multiple piercings are the trademark of Goth fashion, Glam Goth features its own glamorous take on this famous genre.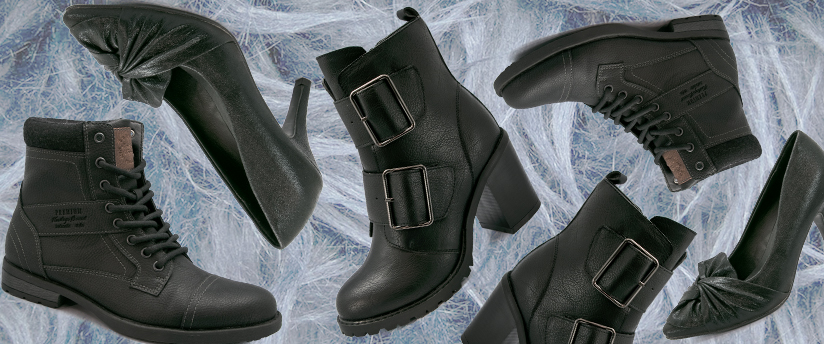 Glam Goth is for someone who prefers Black but can allow a little white, or even some red or velvet in their wardrobe won't hurt!
People in the Goth scene all have different musical tastes. So it is not always about sad, eerie songs that most people have stereotyped in mass media.
Fashion, now than ever before, continues to be an important part of music, its portrayal, and its influence is only growing. Agree?
PS: You can find these footwear at your nearest shoexpress stores this Autumn Winter 2018 collection!